Village Head


Vital statistics
Title
Village Head
Gender
Female
Race
Mibu
Faction
She wants to help Kyo (because she believe he is the Aka no Ou) to reach Jingokumon (in which is located his true body)
Health
Healthy
Level
Super Strenght, Speed, Agility, Barrier Creation
Status
Deceased
Location
Aokigahara Forest
He is the head of the Demon Village
Appearance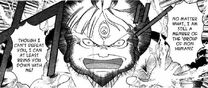 She has three eyes and white Kimono. She is dwarf
Personality
He si very loyal and waits for his return in the village
Story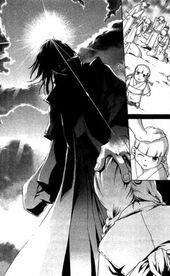 The demon village is the village (in
Aokigahara
Forest) in which live the "inhumans"
. Only humans who are also non humans stay in this place. They are part of
failure experiments of
Mibu Clan
. In the outside world they are called "children of Demons" and they have been abandoned. Also the aokigahara forest don' accept them in the beginning
but a man
(Aka no Ou or Red King)
gave them a place to stay
. This happened when the village head was a child. Since that day she and the other members of the village wait for the day when the Aka no ou will visit them again
Death
She was killed by Oda Nobunaga
Powers
- Magic Barrier
She can create a magic barrier using her big fork or the hands
Ad blocker interference detected!
Wikia is a free-to-use site that makes money from advertising. We have a modified experience for viewers using ad blockers

Wikia is not accessible if you've made further modifications. Remove the custom ad blocker rule(s) and the page will load as expected.