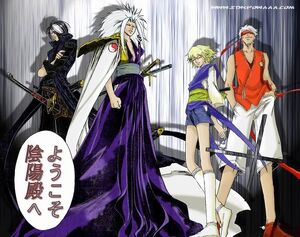 The
Four Elders (or Taishirou)
are a group of experienced fighters to the dependence of the Red King.
They are the bodyguards of the Aka no Ou
.
Story
Shihoudou was a Former Taishirou (the First Taishiro. When she was a member of Taishiro Muramasa and Fubuki were still children).
The Aka no Ou completely relies on her and makes her promise to kill him if he ever became corrupted. Unable to kill him, she decides to stay underground, where the failures of the Mibu Clan are thrown (so she left Taishirou).
Afterwards Taishirou were composed by: Ian, Muramasa, Fubuki, Hishigi.
But as the Red King had changed and it was becoming evil, Muramasa, head of the four elders, decided to flee with Kyo and train him so that he could beat the Red King in the future.
After Muramasa left Taishiro, Ian (Yuan's mother and Julian's wife) was killed by Hishigi for knowing something she could have known and Yuan (that he was not aware of the truth) succeded in her place to protect his family (he did not want to became a Taishiro and he hated Red King).
- So Taishirou currently consists of:
1) Fubuki (now head of the Four Elders)
2) Hishigi
3) Yuan (son of Ian)
4) Tokito (daughter of Fubuki and Hitoki, Muramasa's sister)
Powers
Taishirou are much more powerful than Goyosei (excluding Chinmei).
- Killing Intent / Aura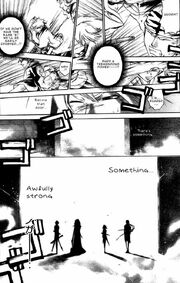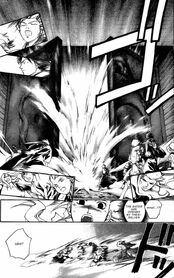 - Genei (or illusion)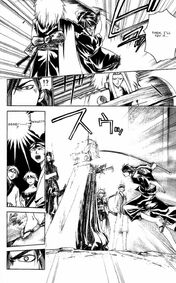 The Taishirou generate Holograms of themselves
- High Destructive Capacity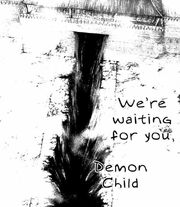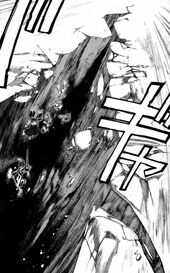 - Combined Attack between Fubuki and Hishigi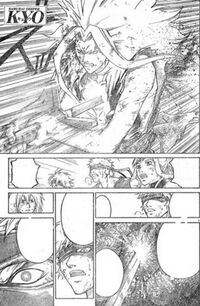 The user stabs himself through the heart, activating animplanted power up ability, significantly increasing their battle prowess for a brief period. The user dies soon afterward unless they are given a replacement heart.
Gallery