Miyoshi Seikai and Miyoshi Isa Nyudou


Vital statistics
Title
Miyoshi Seikai and Miyoshi Isa Nyudou
Gender
Male and Female
Race
Human
Faction
Sanada Jyuyuushi
Health
Healthy
Level
Super Strenght, Speed, Agility, Durability, Expert Ninjas, Skilled Hand to Hand Combatants
Status
Alive
Location
Kudo Mountain (in the beginning) / Red Tower
Miyoshi Seikai and Miyoshi Isa
are the Nyūdos Brothers in the Sanada
Jyuuyushi
Appearance
Yukimura tells them to wear glasses because their eyes are pretty and their movements always alike
Story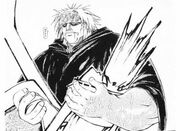 They protected 
Sakuya
in the Red Tower (in the beginning taking the appearance of a Nyudo).
Abilities / Notable Attacks
Each of them can attack by himself or combine with the other member.
Together they form a terrible duet able to combine their attacks.
They also can form into a single body.
- Nyuudous Punch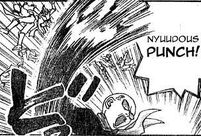 - Nyuudous Kick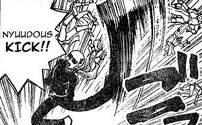 - Nyuudous Special Attack
Ad blocker interference detected!
Wikia is a free-to-use site that makes money from advertising. We have a modified experience for viewers using ad blockers

Wikia is not accessible if you've made further modifications. Remove the custom ad blocker rule(s) and the page will load as expected.