Basara



Name

Maro

Gender

Male

Race

Human

Debut

Volume 5, Chapter 42

Age

Unknown

Occupation

Junishinsho, archer
Basara
is one of the 
Junishinsho
Personality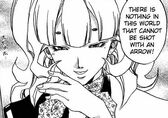 He spoke in third person and like a noble. She is evil, arrogant and loyal to 
Nobunaga
Story
He was Oda Nobunaga's pageboy
He was defeated by Yukimura Sanada, who sliced him in half
Anime
In the anime, he is given a Kenyou form that allows him to fire arrows from his body, effectively warding off anyone who gets too close.
Abilities / Notable Attacks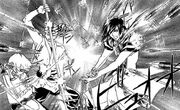 He is specializes in archery. He can fire more arrows than usual (5 or so), all with accurate aiming. While doing this, his front is exposed. To overcome this, he prepares arrow traps that surround him, so an opponent cannot get close to him.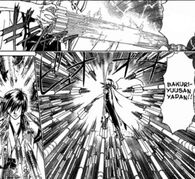 Basara throws 50 arrows simultaneous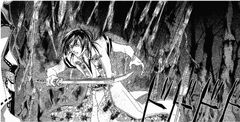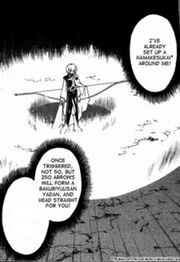 Basara creates a magical barrier around himself composed by 250 arrows
Gallery